MAGNUM Handmade Brass with Bloodwood Hi Hat Clutch
MAG-BLWD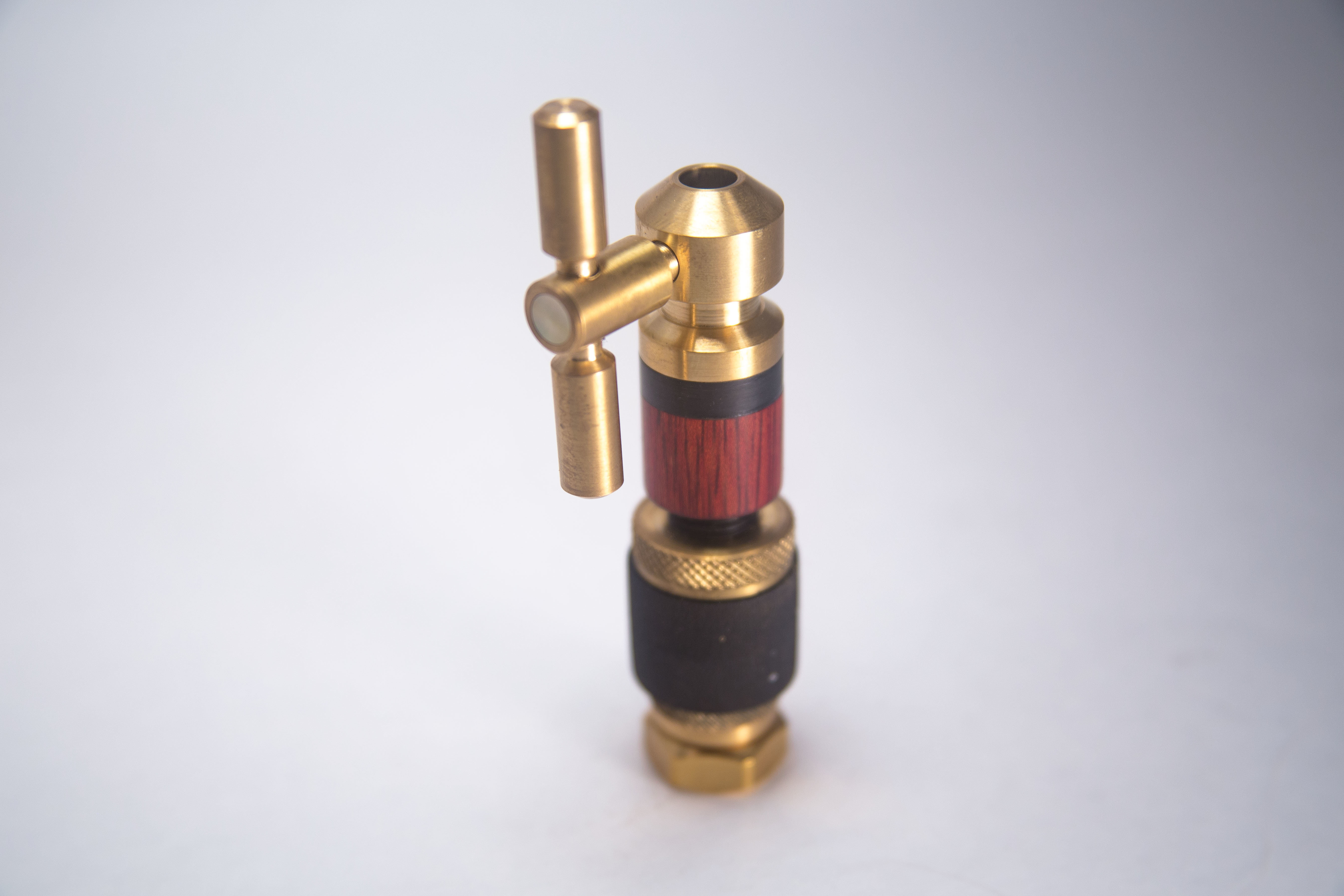 MAGNUM brass hi hat clutch with Bloodwood and Mother of Pearl accents. Large knurled brass finger nuts for easy assembly/disassembly.
Clutch includes state of the art Sonall Percussion™ silicone "Cush Pads" complete set (20.00 value).
This rugged yet classy clutch will separate you from the pack.

Each item is handmade to order. Please allow 1-3 weeks for delivery. (Usually quicker).