Calm Key - (Smoke-Able) Drum Key
00032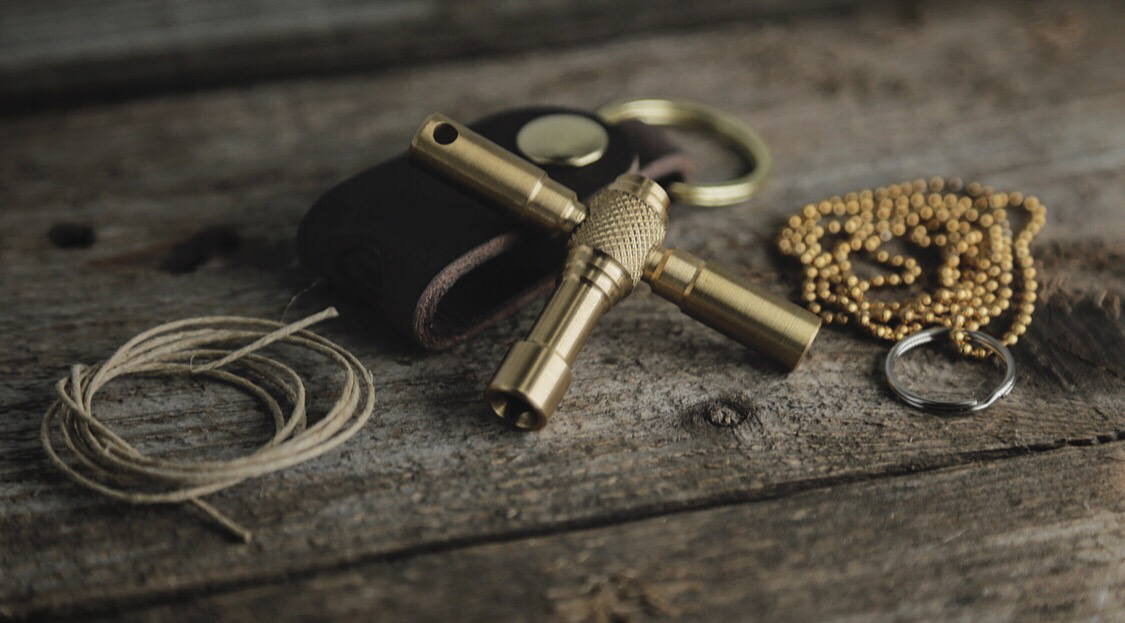 The "Calm Key" is a solid brass (smoke-able) drum key that ALSO doubles as a "Zen Trumpet". (See product description for the Zen Trumpet).
Includes brown leather key case or Stainless Steel ball chain. Hemp rope in black and natural also available if preferred.
All items are handmade to order. Please allow 1-3 weeks for delivery.
Transport
Leather Key Case (0) Stainless Steel Ball Chain (0) Hemp Rope Natural (-3) Hemp Rope Black (-3) None (-5)