"Zen Trumpet"
00029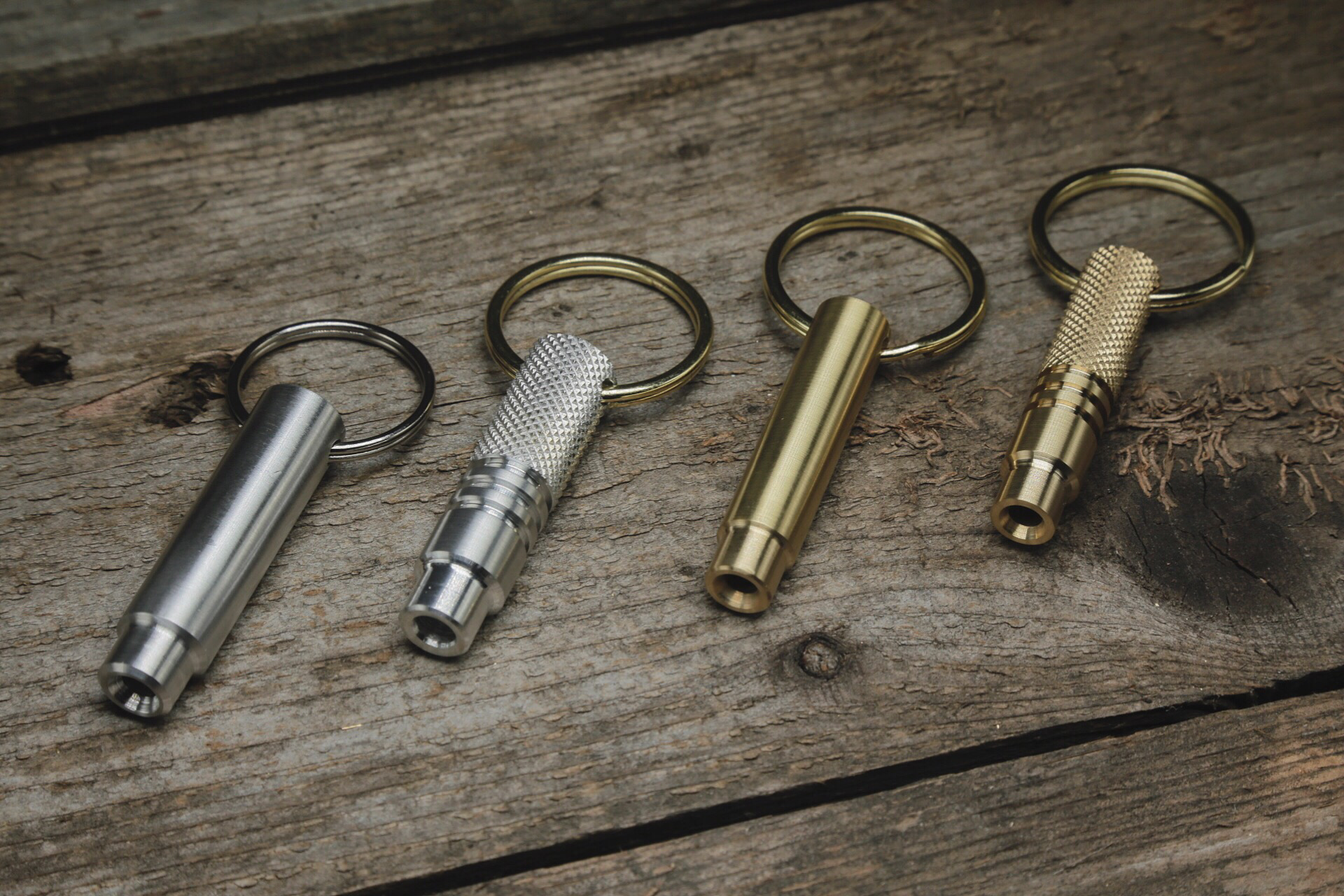 The "Zen Trumpet" is a breathe regulating/assist tool. When used can help promote a calm state from Anxiety, Panic and Stress. Simply take a deep breathe in hold for 2-3 seconds then exhale thru the device for 8-10 seconds (5X's).
Results may vary. Not intended as a solution but rather a way to focus on your breathing during stressful occasions.
All items are hand made to order. Please allow 1-3 weeks for delivery.
Wood Accent - Contact First
None (0) Wood Pre Selected (10)
Styling
Smooth (0) Knurled Pattern (2.5)
Metal Type
Brass (2.5) Aluminum (0)
Necklace Chain
None (0) Stainless Steel Ball (5) Hemp Rope Natural (2) Hemp Rope Black (2)