About Cherry Hill
Welcome to my passion.
After 25 years of playing I set out to find the perfect drum. A drum that would not only be unique to me, but unique to the common "store bought" model. It was at that point I decided to take my many years of wood working and metal fabrication experience and apply those to the custom drum world. Using only the finest quality, hand selected woods paired with high quality metal components would I be able to achieve this dream.
Paying close attention to detail has to be a standard practice for optimal sound, rigidity and visual stimulation. I must not be afraid to try something new and I vow to think outside of the box. I strive to push every limit possible in conventional drum concepts and styling. Only then will I propel forward in my journey. Very much looking forward to what the future holds. Thanks for stopping by.  – John Haddad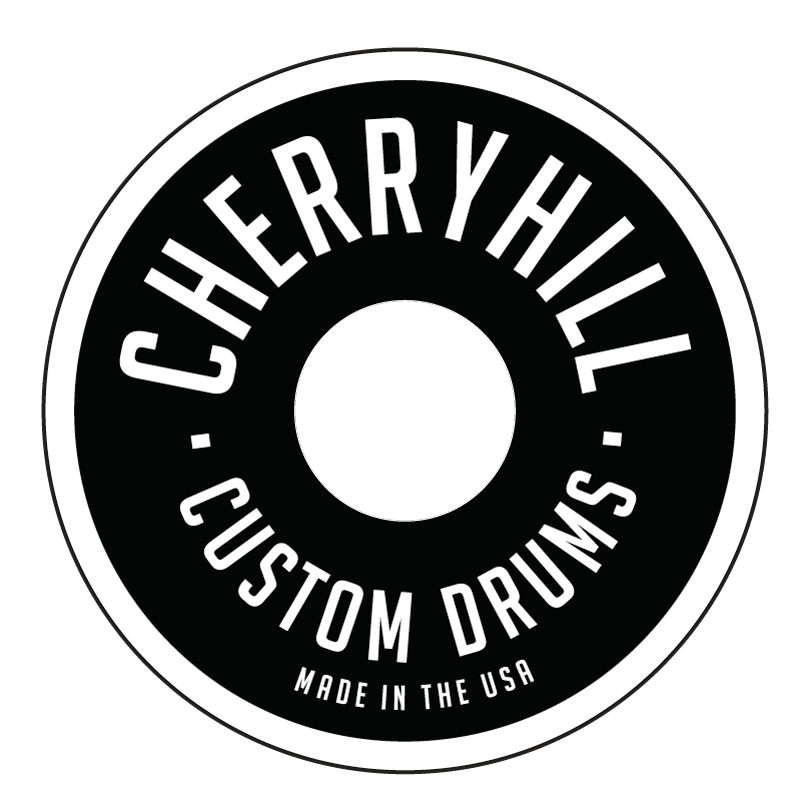 Handmade Here In House
A vast majority of drums today are outfitted with inexpensive, poorly inspected cast hardware that tends to break or malfunction well before it's time.
Here at Cherry Hill we give you the option to go the extra mile by using our handmade solid metal hardware. Opting to use our lugs, throw off, tension rods, and hoops will ensure you, the end user, will have a truly custom, one of a kind product that will last generations. Does it take more time to make our own hardware? Yes, but in any custom made to order arena "good things come to those who wait".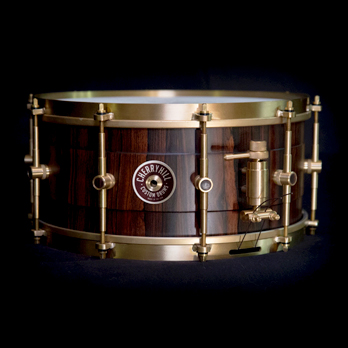 14×6.5 Ziricote stave snare drum. Our solid brass single flanged rolled hoops, custom solid brass lugs with matching wood inlay, and our solid brass throw off. Sizes starting at $1295.00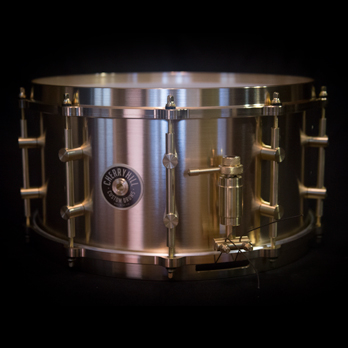 14×7 5mm thick solid bronze cast shell with solid cast bronze hoops. Our solid brass lugs, throw off, and air vent grommet. Sizes starting at $1499.00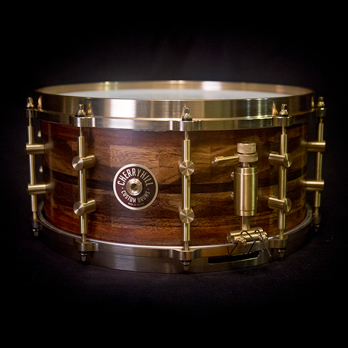 14×6.5 3/8″ thick 100 piece Peruvian wood segment snare with solid cast bronze hoops or rolled and welded brass hoops. Our solid brass lugs, throw off, and air vent grommet. Sizes starting at $1099.00.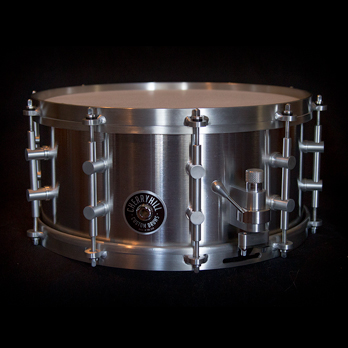 14×6.5 10mm thick solid aerospace grade 6061 Aluminum shell with solid aluminum rolled single flanged hoops. Our aluminum lugs, throw off, and air vent grommet. 14×6.5 $1295.00
Macassar Ebony step shell with all solid brass hoops, lugs (with mother of pearl inlays), Throw off, Artisan Reserve badge, tension rods and vent grommet. Sizes starting at 1450.00
The Faraday Single Tension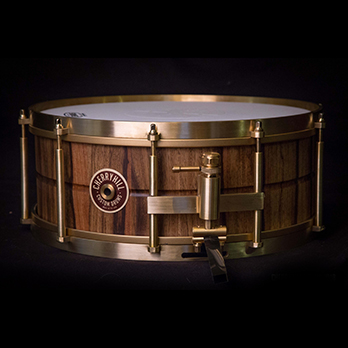 Single tension solid brass cage system. Free floating shell (10 lug or 8 lug). Sizes starting at 1149.00
Luxury Drums Keys
The BULLET handcrafted drum key collection.
The BULLET drum key is made using solid brass as the base metal. Available in pretty much any wood combination under the sun. Most variations have a mother of pearl inlay. I also offer a less expensive brass only version if you prefer a more simplistic design. All keys come with a leather carrying case.
If you would like to have a custom key made please use the Contact form to discuss.
TORQUE MASTER
Dual Ended Torque and Speed Key
The Torque Master drum key features solid brass construction, knurled handle, and 2 tension rod slots. The keys second slot can be used in conjunction with a drill for faster head changes. Features a mother of pearl inlay on top of key. Comes with matching black leather case.
MAGNUM Hi Hat Clutch
High end vintage styled hi hat clutch
The MAGNUM is a high quality handcrafted hi hat clutch. Machined from solid material, all brass or any wood combo you can think of with. High impact (Dupont) Delrin™ machined threaded shank to protect your cymbals from wear and to decrease weight. Jumbo knurled brass thumb screws for easy assembly/disassembly. Solid machined brass hexagon lock nut. Brass lock handle with mother of pearl inlay.
Black Walnut Beaters
Multi-Dynamic bass drum beaters
The Black Walnut Beaters utilize the multi-dynamic properties of combining natural lightweight wood with either a FELT or LEATHER impact strip. Each strip when struck softly will created a different sensitivity of volume and attack to your sound. The harder you strike the bass drum head the more the impact strip will depress to give you a combination of the wood and impact strip. Super lightweight at only 2.2 oz. Due to the tough Titanium mounting shank and lightweight yet strong wood.
Big fat punch or soft and subtle all from one lightweight beater.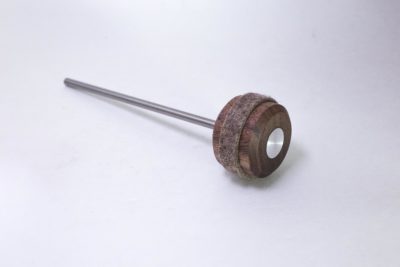 Testimonials
Very fortunate to give a heartfelt thanks to Cherry Hill custom drums. Just acquired a Gem of a drum that it's beauty is barely eclipsed by its incredible sound. Craftsmanship that is so detailed oriented its hard to believe. Very happy customer here, I invite anyone to become one too. It's worth it! Marco.
CHD made a Curly Purpleheart 14×6.5 Stave Snare for me, in my opinion, one of my best drum purchases, hands down!!! Well made, beautiful to look at, sounds as great as it looks!!! Looking forward to my next one.
I can't say enough great things about this snare, from its staggering beauty, to its unbelievable versatility. John Haddad the one behind Cherry Hill Custom knows his way around drums. I can say I have found the brand of drums that speak to me. Cherry Hill is doing amazing things! I've been playing drums for 13 years and without a doubt this is the best snare I've played on. Do yourself a favor and check out Cherry Hill Drums.